60-Minute Custom Massage Session
$7995
First-time guest only.
Sessions include time for dressing & consultation.
LaVida Signature Facial
$7995
First-time guest only.
Sessions include time for dressing & consultation.
May 31, 2023
Jamie and Latta were great! This was my second time having a facial with Latta and she is AWESOME! My only complaint is your robes. As a full-figured woman the one size fits all robes do not fit anyone over the size of 14. I felt very uncomfortable sitting in the tranquility room between my services in a robe that was too small and left me exposed. I actually changed back into my clothing because I was so uncomfortable. Considering the average clothing size of American women is 16 I'm sure that others have felt the same way. Please purchase plus-size robes for those of us where one size fits all does not apply. I did express this to the receptionist and she was very apologetic and understanding.

more reviews…
Center Hours
Monday – Saturday: 9:00 am – 9:00 pm
Sunday: 10:00 am – 6:00 pm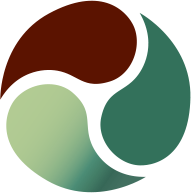 LaVida Massage of Raleigh is a premier massage therapy center in Raleigh. We also service the areas of Wake Forest, North Raleigh and Rolesville, NC. Our massage services include Swedish, Deep Tissue, Hot Stone, Prenatal, Sports, Couples massage, Reflexology, Cranial Sacral, Trigger Point and Therapeutic massage.
We are a unique massage center focused on health, education and you. Our Massage therapists are professionals who have been uniquely selected for their expertise in both the science and art of massage therapy.